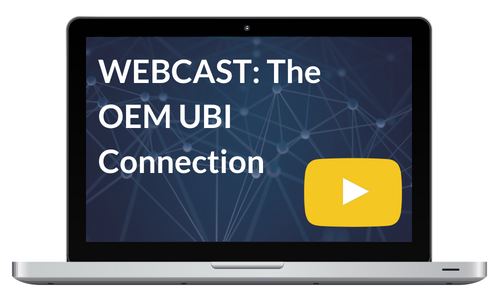 Ford, Nissan, Nationwide & the OEM/UBI Connection
In 2015 General Motors announced their partnership between OnStar & Progressive. Since then the automakers have been relatively quiet about the applications of connected car data for insurance purposes. That is, until now!


What you'll learn
Watch our webinar to hear executives from Ford, Nissan and Nationwide as they examine the evolving role of OEMs and UBI program development
Hear how a closer OEM/insurer relationship will change the customer experience of insurance in a connected, shared, on-demand and autonomous era of mobility
The landscape of auto insurance is changing quickly. Make sure you have the tools to change with it.