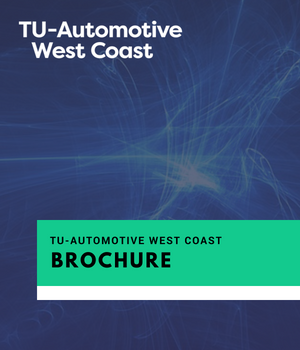 In 2018 TU-Automotive West Coast joined the decision makers shaping the future of data in the connected car & autonomous vehicle industry for a 2 day focused event.
Reserve the 2019 brochure to be the first to see the agenda, top speakers, stats on attendees, and how you can benefit from TU-Automotive West Coast 2019.

What was seen in 2018?

1. Key decision makers

TU-Automotive West Coast attracts the key decision makers in the connected car and autonomous vehicle market along with investors looking for the next innovative product/service.
2. Latest industry trends

The industry got to grips with the topics they needed to know more on to benefit them in this new automotive era:
The Self-Thinking Vehicle: From perception & decision-making to the UX, employ artificial intelligence & machine learning methods to build contextually intelligent cars.
Rethink Connectivity: Future vehicles will rely heavily on connectivity & data, but will our connectivity be good enough? Assess the tech & infrastructure, e.g. 5G, needed to deliver.
Design Around Data: Build an infrastructure & architecture, incl. smart sensors & multi-purpose ECUs, primed for fast & cybersecure data processing (In a machine-friendly format!)
Edge & Cloud: Find the balance between vehicle edge computing (i.e. sensor data, critical local processing) for real-time decisions and using advanced data processing on the cloud.
Data + Scale + Partners = Value: Ditch fragmentation & enable easier data access to make & scale services e.g. parking & UBI that benefit both consumers & cross-industry partners
Debunk the Blockchain Hype: Apply decentralized digital ledgers to the auto context to increase transparency & security, plus open opportunities for new services & monetization.
3. New partnerships and developing of relationships

The exhibition is an excellent opportunity to meet and network with professionals across the automotive technology industry. Deals are made; products are showcased, and relationships created at this show. Want to learn more? Request the brochure by completing the form.
Here is a snapshot of the 200+ attendees that attended in 2018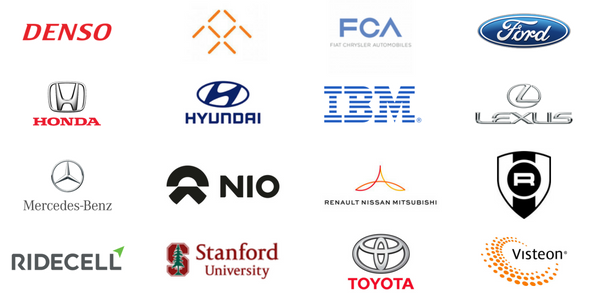 Reserve the TU-Automotive West Coast 2019 Brochure