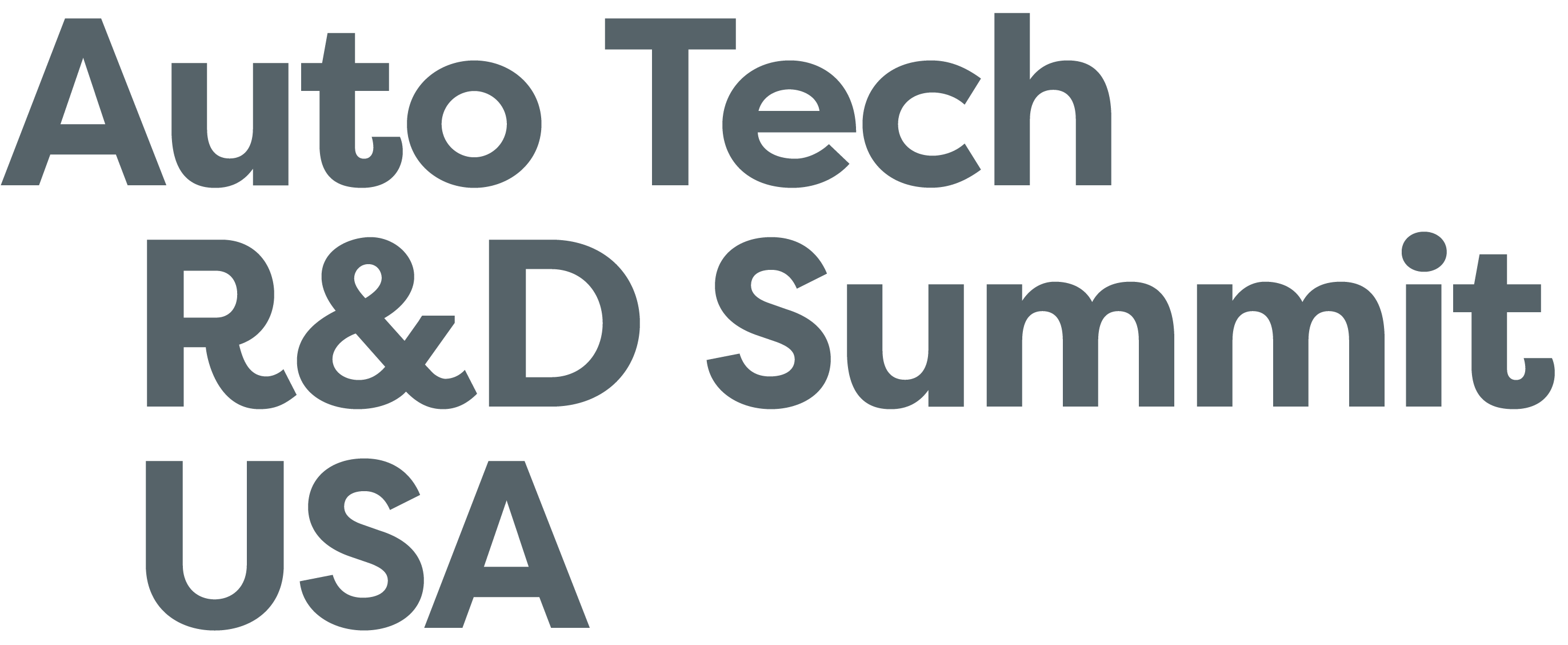 October 9-10, 2017
Hilton San Jose,
USA
Find Out About Exhibiting in 2017
On October 9th-10th at the Hilton, San Jose the R & D and Venture Cap teams from the biggest automotive OEM's will meet to discuss key topics in connected car and the future of innovation in mobility.
Enter your details on the right and we will call you to discuss how TU-Automotive can work with you to help extend your message to the automotive tech industry.
3 Reasons to Exhibit at The Auto Tech R&D Summit.
Showcase your product at the world's most focused automotive R&D summit: Get your product in front of the industry and give face-to-face explanations and hands-on demos to all the right people.
Position your tech amongst leading innovators in Mapping, AI, Monetizing Data, software, data, infotainment, testing, silicon, wireless, cloud, ADAS, cybersecurity, navigation, sensors, V2X, OTA and a whole range of other connected vehicle technologies and applications.
Win new business with the most influential people in the connected car ecosystem including industry giants from GM, BMW, Toyota, Ford, FCA, Honda, Hyundai, VW, Daimler and more will be attending the conference.
If you have any immediate questions, you can also contact me directly on the details below.

I look forward to speaking with you soon.

Connolly
Connolly Melon
Business Development Manager | TU-Automotive
+44 207 551 9821
Email: connolly@tu-auto.com
Fill in the form to get information about 2017 sponsorship opportunities