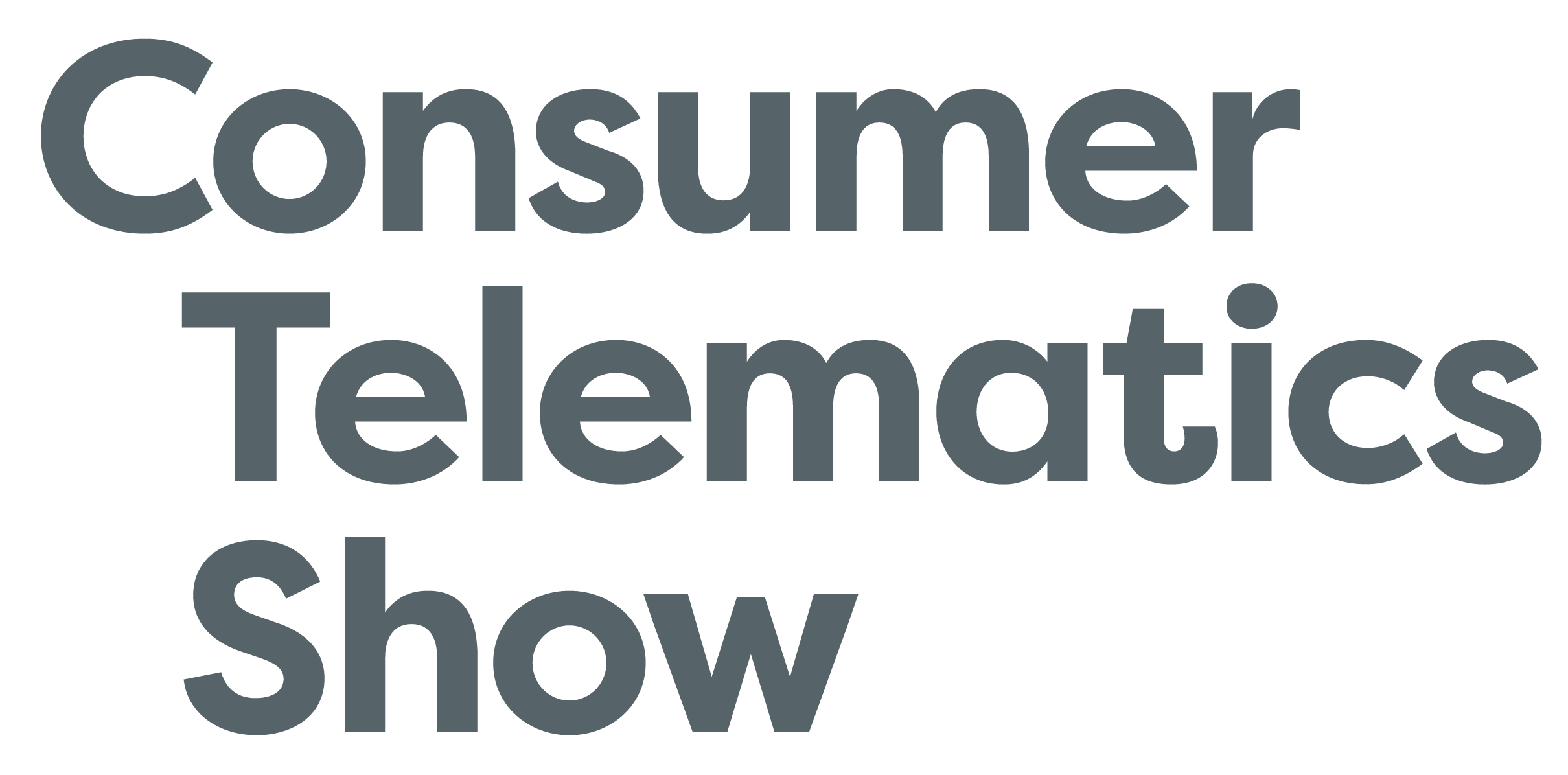 January 8, 2018
Rio, Las Vegas
Nevada
Consumer Telematics Show 2018 Attendee List
The Consumer Telematics Show (Jan 8, Las Vegas) is the meeting place for over 500+ auto tech. industry executives right at the start of the new year.
This year the likes of GM, NVIDIA, Mobileye, Toyota, Audi, Hyperloop One, Continental, 3M and more will be taking you through exactly what's in store for auto tech. in 2018 and beyond.
This is also the first opportunity of the year to get together with over 500 of your peers which this year includes over 130 OEMs who are already registered.
Fill in the form to get the event brochure which includes the agenda and speaker line-up.
Sign Ups Already Include:
Fill in the form to receive the agenda now.
Topics on Stage at CTS Include:
The Autonomous Vehicle Reality Check featuring Audi and NVIDIA
Blockchain: Powering The Next Auto Data Revolution featuring IBM and GM
AR + Digital Assistants + Voice = The New Automotive Experience featuring GM and what3words
Best Regards,
Jamie
Jamie Muir
Project Director | TU-Automotive
Maple House, 149 Tottenham Court Road, London, W1T 7AD, UK
Phone: +44 207 55 19834
Email: Jamie@tu-auto.com
Download your Consumer Telematics Show 2018 brochure now!
Simply fill in the form below to download your CTS 2018 brochure.
The brochure will be emailed directly to your inbox.