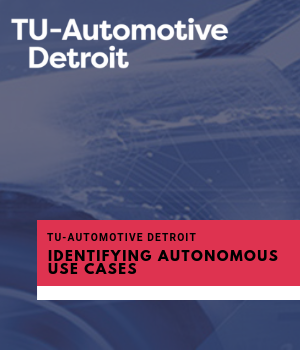 Attention early adopters! Download the FULL, FREE and EXCLUSIVE recording of this recent webinar featuring leading autonomous experts from Uber and MIT.
Hear from Uber & MIT and benefit from exclusive insights:

Identify the prominent use cases for AV's and discover their imminent impact on existing business models and regulatory frameworks.

Get critical answers to questions such as where the vehicle will operate? Who owns the vehicle? What is being transported?

Identify autonomous tech parallels from nuclear, space and aviation industries and discover how you can leverage best practices.

Leverage Uber and MIT's exclusive insights to open new, untapped revenue streams for your business.