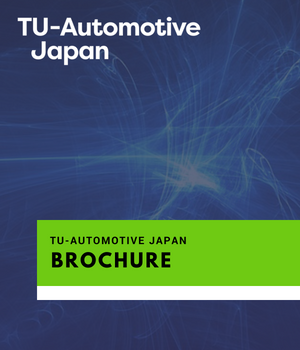 TU-Automotive Japan 2018 (October 16-17, Tokyo) united thought leaders from auto OEMs, major suppliers, innovative solution providers and govt. officials from across the connected car and autonomous technology value chain.

Fill in the form on this page to reserve the 2019 event brochure.
Reserve the brochure to be the first to receive the following:

1. Full information on the hottest speaker line-up and topics in the industry

Discover what industry experts will be tackling the toughest topics currently circulating the industry.
2. All discounts information and offers

Reserve your place at the most informative automotive technology conference in the East for the best possible price.
3. The complete agenda in an easy-to-digest format

Find out what topics will be covered and when to be able to plan your day effectively. Print off and share with colleagues.
TU-Automotive Japan 2019 Brochure