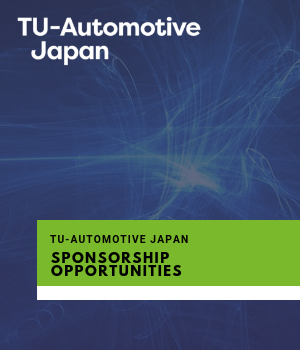 On October 15-16 in Tokyo industry leaders from around the world will meet to discuss key topics in the connected car, autonomous driving the future of innovation in mobility.
We can help you to determine a realistic strategy that will grab the attention of key decision–makers and meet potential clients who attend and follow TU-Automotive Japan.
Showcase your product at the 11th Annual TU-Automotive Japan

Get your product in front of the industry decision makers to give face-to-face explanations and hands-on demos. This is your opportunity to show how innovative your company is to those most interested in working with you.

But don't take our word for it, fill in the form to learn more about the opportunities to showcase your tech at TU-Automotive Japan.
Position your tech amongst leading innovators

Meet those pushing the boundaries of connected vehicle technologies and applications.

Fill in the form to understand how you can get in front of those able to elevate your business to the next level.
Win new business

The most influential people in the connected car ecosystem visit TU-Automotoive Japan to discover new partners. Could they meet you this year?.

Enter your details in the form on this page to receive the sales brochure and we will call you to discuss how TU-Automotive can work with you to help extend your message to the automotive tech industry.
If you have any immediate questions, you can also contact me directly on the details below.
I look forward to speaking with you soon.
Steve Johnson
Account Manager
TU-Automotive
+44 (0)203 869 6741
steve@tu-auto.com

TU-Automotive 2019 Sponsorship Opportunities