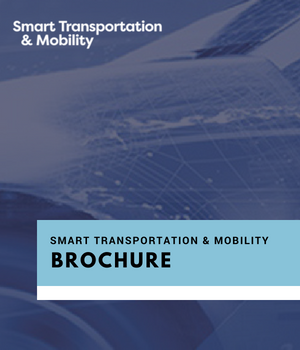 Download the brochure for Smart Transportation & Mobility (London, June 12-14), Europe's leading conference and expo for future transportation and automotive tech.
Complete the form on this page to reserve the brochure for 2019's show.

Be first to find out the 2019 agenda!
5 reasons to attend Smart Transportation & Mobility 2019

Conference Program

The key trends tackled:
Deliver an On-Demand Smart Mobility Network
Solve the First/ Last-Mile Mobility Problem
Build an Autonomous Mobility on Demand Platform
Blockchain: Demystify the Next Great Auto Disruptor
The Future of Electric Vehicle Tech & Infrastructure
Speaker Line-Up

80+ industry leaders speak out. From CEOs & COOs to start-ups – get the innovation and inspiration to fuel you into 2019 and beyond.
Networking Program

650 attendees, 2 days, 1 great location. See all the ways we are making it easier for you to get face to face with the people you need to meet.
Exhibition Overview

Exhibitors showcase best in class smart transportation technology. Meet and connect with the innovators enabling the smart cities of the future.
Exclusive Booking Discount

Save on booking your event ticket with a special discount code by downloading the brochure.
Smart Transportation & Mobility 2019 Brochure