June 6-7, 2018
Suburban Collection Showplace,
Novi, MI
Find Out About Sponsorship Opportunities for 2018
We can help you to determine a realistic strategy that will grab the attention of key decision–makers and meet potential clients who attend and follow TU-Automotive Detroit.

Set yourself apart as a thought leader

Your buyers have developed barriers to resist the never-ending noise of "traditional marketing". How can you break past those barriers? By demonstrating your talent, expertise, experience and passion on the stage at TU-Automotive Detroit, you will establish yourself as a trusted thought leader in this progressive ecosystem of automotive tech professionals – your target audience.

Fill in the form to learn more about how TU-Automotive Detroit can form a pillar of your content marketing strategy.

Demonstrate your technology

TU-Automotive Detroit brings together a uniquely engaged group of automotive tech change makers and decision makers. By booking an exhibition stand, you'll get the opportunity to share your story and demonstrate your technology to the people that really matter.

But don't take our word for it, fill in the form to learn more about the opportunities to showcase your tech at TU-Automotive Detroit and read testimonials from past exhibitors.

Stand out in a crowded room

Sometimes it feels like an impossible task to rise above the noise, even more so when you're up against a competitor with deep pockets. Sponsorship opportunities at TU-Automotive Detroit offer a unique opportunity to get heard.

Fill in the form to find out how a sponsorship opportunity at TU-Automotive Detroit can help you to be seen.

Seize new business opportunities

Where else can you generate this quality of new business opportunities at scale? TU-Automotive Detroit is the world's biggest conference and exhibition showcasing the future of the connected & autonomous vehicles. It brings your ideal customers together under one roof. With 3250 executives attending from automakers, tier 1's, startups, investors, TSPs, software developers and more, don't miss this valuable networking opportunity.

Fill in the form to find out how a sponsorship opportunity at TU-Automotive Detroit can advance your business development agenda.

Enter your details in the form on this page to receive the sales brochure and we will call you to discuss how TU-Automotive can work with you to help extend your message to the automotive tech industry.

If you have any immediate questions, you can also contact us directly on the details below.

We look forward to speaking with you soon.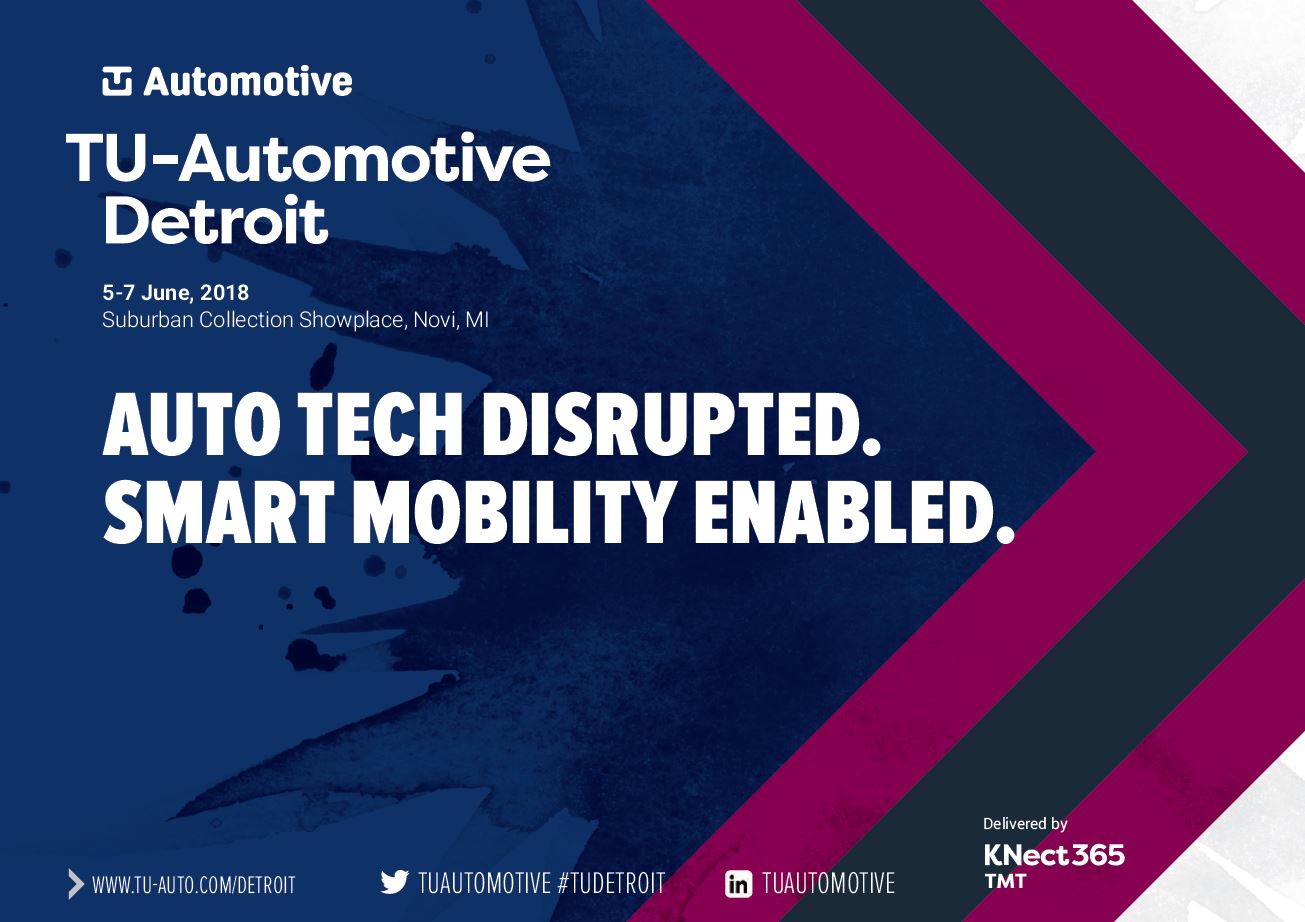 Asif Naqvi
Head Of Business Development - TU-Automotive Ltd
+44 207 551 9828
3rd Floor Maple House
Tottenham Court Road
London
W1T 7AD
asif@tu-auto.com

Fill out the form below and we will get in touch: